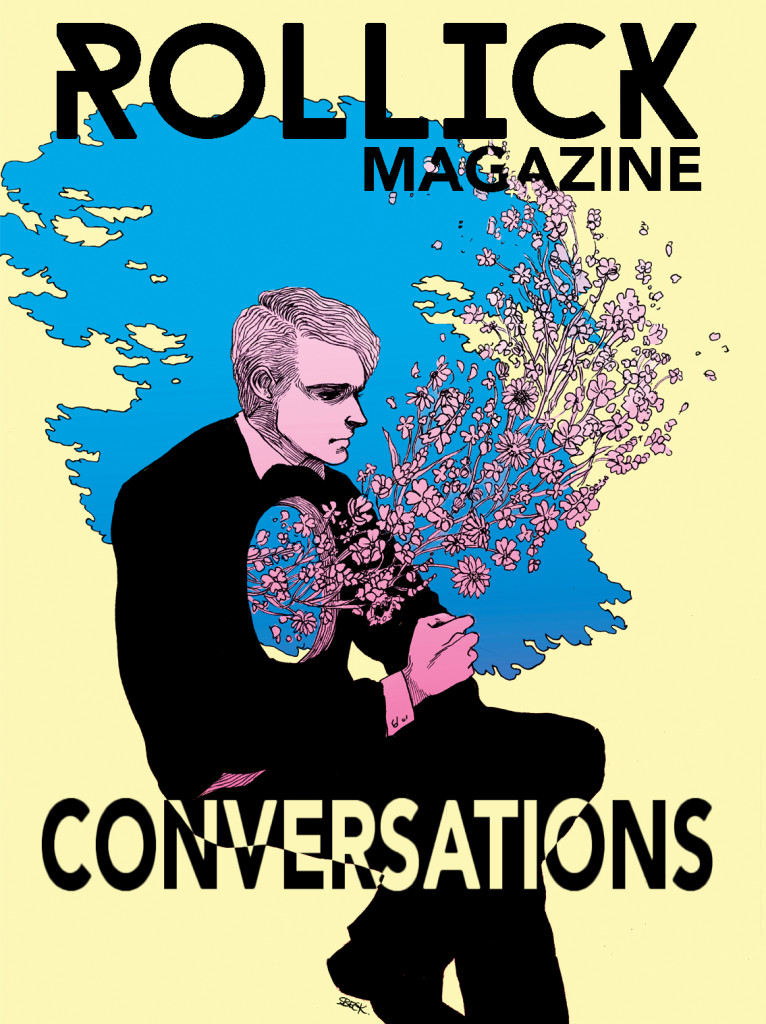 Submissions are now open for Rollick's Conversations issue.
Rollick's mandate is to  attract cutting-edge, quality content that inspires real engagement. We will consider any pitch that expresses unique and original thought. Ideally, we want you to explore this theme through the prism of popular culture and your experience of society.
You can send in essays, poems, short stories, memoirs, confessionals, experimental writing, post cards, art, illustrations, reviews (of film, music, tv, theatre), satire, photography, and anything else in between.
Whether whispers or declared loudly, dishonest or truthful, conversations are everywhere. It is in the gestures we interpret, the Freudian slips we make, and the the miscommunications we have via text message, email, and social media. Conversations can be declarative or confessional, and intensely private. They occur in every moment of our day. Sometimes our conversations even convey things we never intended to say.
If you would like to submit your work to us, please email us at submissions@rollickmag.com
A monetary prize will be awarded to the most popular post in the upcoming Conversations issue.
Somewhere will be running from 1 November  2015 to the end of December 2015. Voting for our Most Popular Post Award will continue for four weeks after the close of the issue. Our fifth issue (on the theme of Negative Space) will then be launching on 1 January 2016. Submissions are open for that issue, too. If you have something to say about conversations please submit to submissions@rollickmag.com.
Follow us on Facebook to keep up to date with our latest news!
If you would like to be published in Rollick Magazine, see our submissions guidelines for more information.
The cover image for Rollick Magazine's Conversations issue is by illustrator and cartoonist, Sam Beck.
Born and raised in Toronto, Sam has worked on number of mini-comics and illustrations that focus on myths, fantasy and surrealism.

MEL VANROYEN, Editor-in-chief & Creative Director
NEDA MONSHAT, Contributing Editor
ROBERT NAUMOFF, Contributing Editor