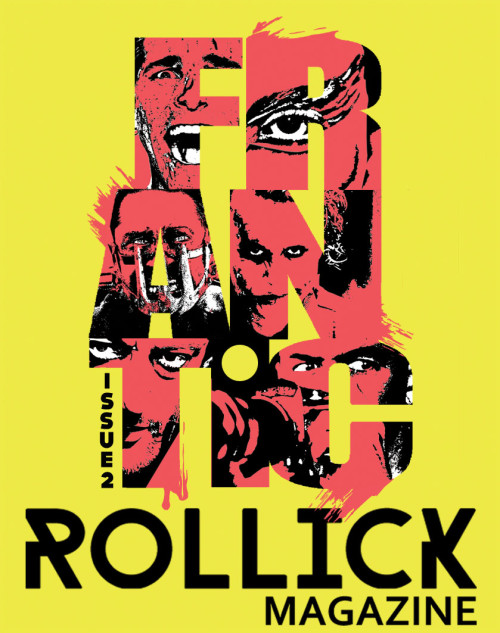 Submissions are now open for Rollick's Frantic issue.
Rollick's mandate is to  attract cutting-edge, quality content that inspires real engagement. We will consider any pitch that expresses unique and original thought. Ideally, we want you to explore this theme through the prism of popular culture and your experience of society.
You can send in essays, poems, short stories, memoirs, confessionals, experimental writing, post cards, art, illustrations, reviews (of film, music, tv, theatre), satire, photography, and anything else in between.
Frantic is an interesting theme because it wrestles not just with emotion, but also our secret and not so secret motives. It suggests disorder, but also connotes our need to bring about control and understand chaos. If you would like to submit your work to us, please email us at submissions@rollickmag.com
A monetary prize will be awarded to the most popular post in the upcoming Frantic issue.
Frantic will be launching on 27 June 2015 and will run until August 2015. Voting for our Most Popular Post Award will continue two weeks after the close of the issue. Our third issue (theme to be announced) will then be released on 1 August 2015.
Follow us on Facebook to keep up to date with our latest news!
If you would like to be published in Rollick Magazine, see our submissions guidelines for more information.

MEL VANROYEN, Editor-in-chief
PENNY LIBERIS, Contributing Editor
DANIEL KIM, Contributing Editor